REGISTER HERE
Fees that apply to payments received prior to the indicated deadlines.
Category
Early Rate
Until 31.01.2023
Regular Rate
From 01.02.2023
EFIM Member*
€ 425
€ 500
Non-Member
€ 475
€ 550
Young Internist**
€ 275
€ 325
Fellow***
€ 350
€ 410
*Members are required to indicate the relevant Society in their registration form.
** In order to register under these categories, an official document to verify your status must be uploaded during the online registration process. Young Internists must send proof of age (up to 35 years old) – Copy of identity card is required.
*** In order to register under the Fellow Category, you will need to confirm your Fellow ID number during the registration process.
What do the registration fees include:
Participation in all scientific sessions
Welcome Reception
Entrance to the Exhibition
Refreshments as per times indicated in the programme
Printed Conference materials
Certificate of attendance (sent via email after the conference)
Payment Methods
Payment of registration fees (in EUR) can be made as follows:
By Credit Card: Visa, MasterCard or American Express
By Bank Transfer: 
Additional 30 EUR handling fee is required.
Please ensure that the name of the participant is stated on the transaction draft.
Bank charges are the responsibility of the payer and should be paid in addition to the registration fees.
Please make drafts payable to:
Account name: ECIM 2023 Congress , Athens
Bank details: Rue François-Versonnex 7, 1207, Geneva, Switzerland.
Account number: 1500934-92-490
Clearing number: 4835
Swift code: CRESCHZZ80A
IBAN number: CH74 0483 5150 0934 9249 0
Account holder: KENES International
Registration will only be valid upon receipt of the full payment by the registration department according to the deadline indicated. An email confirming registration will only be sent after receipt of the required fees
Outstanding payments will be collected on-site and charged the on-site rate. A copy of the bank transfer (or other proof of payment) will be required in the event that registration fees were not credited to the meeting account on time.
REGISTRATION CANCELLATION POLICY 
In case of cancellation at any stage, Bank transfer handling fee (30 Euro) will not be refunded – applicable to Bank Transfer payments only.
All cancellations must be electronically mailed:
Cancellations received until and including February 1, 2023 – full refund
Cancellations received between February 2 until March 1, 2023 – 50% will be refunded
From March 2, 2023 – no refund will be made
The Immediate Life Support (ILS) Course: refund is not available for cancellations after January 26th
Group Registration
For group registration of 10 participants or more, please contact:  reg_ecim23@kenes.com
Guest Attendance Policy
All event activities (including educational sessions, meal functions, exhibition hall, etc.) are exclusively reserved for registered attendees. Non-registered guests (including children, family members, colleagues, etc.) are not allowed in any of the event areas. Badges provided at registration are required for entrance into all functions and will be strictly enforced.
ECIM 2023 Registration Department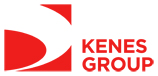 Rue François-Versonnex 7
1207 Geneva, Switzerland
Tel:  +41 22 908 0488
Fax: + 41 22 906 9140
E-mail: reg_ecim23@kenes.com